Social Mirror ads look like your social media display or video posts but appear on other websites and apps, linking back to the social media platform and your website, and run across all devices using our targeting strategies. We are "mirroring" the EXACT look of your social post as an ad that runs on thousands of OTHER websites and apps, targeted just to the people you want to reach across all devices.  Social Mirror ads can be done with any organic or paid posts from your business account on these 8 social media platforms: Facebook, Instagram, Twitter, LinkedIn, TikTok, Pinterest, Snapchat, or YouTube.  Ads can be display, video, or carousel. 
Targeting Options Include:
Behavioral – thousands of targeting categories including demographics, on-line and off-line behaviors, and interests
Keywords – target a list of up to 500 keywords related to your business, and show ads on the web pages where they appear
A.I. Targeting – Showing your display or video ads to people across all devices, using machine learning to target consumers based on who is engaging with the ad
Retargeting – Following people after they leave your website and showing them your Social Mirror™ ad, on other websites and apps they go to, across all devices.
Cross Platform Targeting available from Mobile Conquesting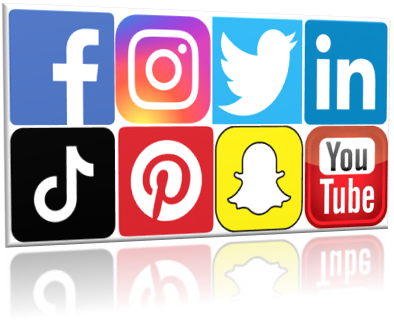 Social Mirror ads outperform other types of ads, with a 7x higher click through rate (vs. IAB standard display ad sizes).
Get started with two easy steps:
Step 1: Give us the URL of the social post you want to use to create the ad. It can be an organic (free) social post or a paid social ad.
Step 2: We take your post and create it as an ad – that looks just like (and links to) the social post – and run it across thousands of websites and apps!
Contact Sol Solutions today for a free consultation on how we can help you maximize the power of Social Mirror™ ads.